The Small Block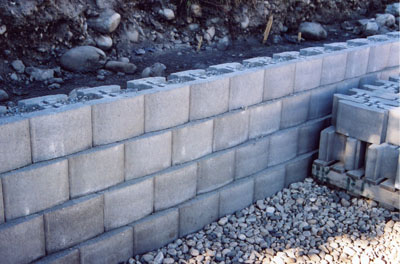 Retaining walls with THE-BLOCK® are an easy way to landscape your outdoor living space.
They can be used to hold back the bank at the edge of the property to create more yard space, as a planter to keep the garden tidy, or anything in between!
Your imagination is the limit to what this block can do.
For ideas on what to build, and information on how to build, see our Installation page.