The Large Block
The large block can be used to create retaining walls using the same principles as the small block. Because THE-BLOCK® is larger and heavier than its smaller counterpart, it can be used for structurally stronger, higher walls, and can reduce the amount of exta reinforcing.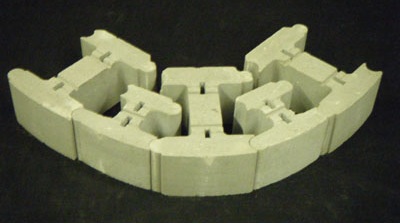 The large block can be interchanged with the small block in order to create different radiuses, both inside and outside. All walls appear visually the same from the front, so larger blocks can be used at the base of the retaining wall and smaller blocks at the top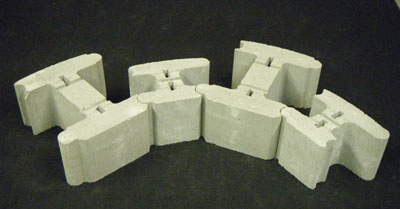 of the retaining wall, cutting down the cost of product and installation.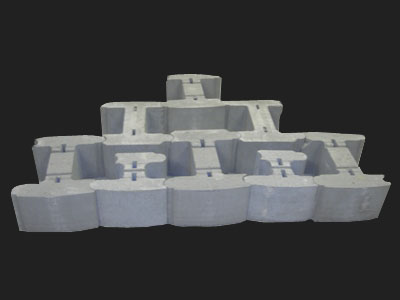 Depending on reinforcing requirements for the retaining wall, the large blocks can be integrated on each row so that the wall becomes two or more blocks deep, giving more depth back into the retained slope. The rebar groove again facilitates poured ready-mix concrete reinforcing of the wall system.